Freshtone Amber
$49.99
90 in stock
FreshTone Amber light brown colored contacts are the perfect choice for people who want to add a warm and inviting twist to their look! The special 2-tone color blend of amber and light brown features no pixels or limbal (outer) ring and is carefully designed to perfectly cover the color of your eyes.
FEATURES
Description
Featuring FreshTone's special Super Naturals series, these Amber light brown cosmetic colored contacts are carefully designed to provide the perfect coverage for a complete, yet natural-looking transformation of your eyes. These light brown natural colored contacts are a great compliment for people with dark eyes who want to add the warmth of a sunny fall day to their gaze. FreshTone Amber light brown colored contacts are soft and comfortable to wear, which makes them ideal for both everyday wear, special occasions, and cosplay. 
Note: Color results of the Amber light brown natural colored contacts may vary depending on existing eye color, skin tone, eye shape, and lighting. The results may be slightly different from the photos.
SPECIFICATIONS
Material: Made with biocompatible HEMA-JMA material and 42% water, the Amber light brown cosmetic colored contacts lenses are safe to use and will keep your eyes hydrated
Diameter: 14.5mm
Base Curve: 8.6 mm
Center Thickness: 0.24mm
Power: 0.00D (non-prescription)
Packing: 1 pair in sterile buffered isotonic saline
Durability: Life span up to 1 months with proper care
Quality Certified: KFDA, SFDA, ISO, CE, GMP
WEAR & CARE
FreshTone Amber light brown colored contact lenses can be worn daily for up to 1 month. Make sure your hands are clean and dry when you insert or remove your contact lenses. Never sleep with the lenses as cosmetic colored contacts are not suitable for prolonged wearing. Always keep your lenses in a multipurpose solution container after removing and cleaning them. 
Do not leave your light brown colored contact lenses in the same solution for more than 5 days.
I am in love with the way they make my eyes look. I love how soft they are honestly they are amazing and pretty!
Fast delivery, nice color and size, comfortable lens. Highly recommend!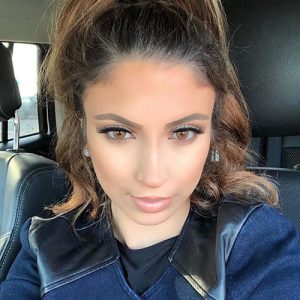 Looks beautiful and it doesn't feel like I'm wearing anything in my eyes ❤️
I was not sure about buying these at first because my eyes are dark brown but they look great and I get a lot of compliments. The shipping was fast! I will definitely buy from them again.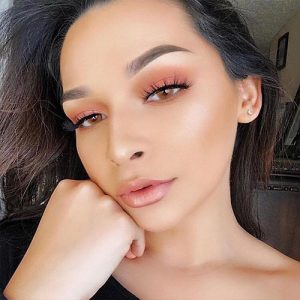 Awesome product and company.
Im obsessed!!!! I need to order more ASAP!! They look so natural and i have dark brown eyes..
Definitely recommend the color as well got many compliments on it. Very natural looking
I love them, the color just changed my hole look!!! So perfect wore them for a few hours.. no problems what so ever.
I absolutely love my contacts. They were delivered in 3 days which was amazing. I plan to order from Eyeconlcious again. Thank you for making me so happy.