FreshGo Hidrocor Marine
$49.99
44 in stock
FreshGo Hidrocor Marine blue colored contacts will make your dream of having blue eyes come true! Featuring a vibrant marine blue color with no limbal (outer) ring, these blue colored contact lenses provide a natural-looking transformation for light and dark eyes alike.
FEATURES
Description
FreshGo Hidrocor Marine blue colored contacts are carefully designed to perfectly cover the natural color of your eyes. The Marine blue colored contacts change the eye color in a very natural and attractive way, making your eyes as deep and charming as the ocean! Hidrocor Marine blue natural colored contacts are comfortable to wear and will keep your eyes hydrated, which makes them ideal for both everyday wear and special occasions.
Note: Color results of Marine Blue cosmetic colored contacts may vary depending on existing eye color, skin tone, eye shape, and lighting. The results may be slightly different from the photos.
SPECIFICATIONS
Material: Made with biocompatible Poly HEMA Hydrophilic material and 38% water, the Marine blue colored contact lenses are safe to use and will keep your eyes hydrated
UV Protection: preserves the health of your eyes against harmful UV rays
Diameter: 14.2mm
Base Curve: 8.6 mm
Power: 0.00D (non-prescription)
Packing: 1 pair
Durability: Life span up to 12 months with proper care
Recommendation: Good for dark eyes
Quality Certified: KFDA, SFDA, ISO, CE, GMP
WEAR & CARE
FreshGo Hidrocor Marine Blue cosmetic colored contacts can be worn daily for up to 1 year. Make sure your hands are clean and dry when you insert or remove your contact lenses. Never sleep with the contact lenses as the blue natural colored contacts are not suitable for prolonged wearing. Always keep your blue colored contact lenses in a multipurpose solution container after removing and cleaning them. 
Do not leave your colored contacts in the same solution for more than 5 days.
Nice contacts, this is my third order, always have a a great experience with Eyeconlicious. Would absolutely recommend.
I have hazel eyes that tend toward the darker side, and these contacts show up well on them! Quite comfortable, too. I'd carry some eye drops just in case.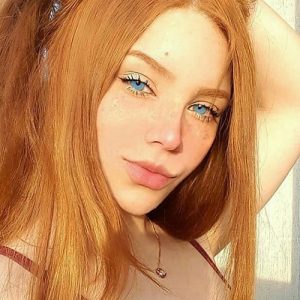 For someone with dark brown eyes, the color is not very vibrant and must be seen under bright light in order to be noticed. If you want a more natural color, this would be good. I had no issues with comfort.